Industry-leading solutions for
your interpretation needs
With over 60 years of experience in supplying wireless interpretation equipment and services for thousands of events worldwide, Ubiqus can help you identify the best solution for your multilingual occasion.
Our top-notch interpreters, knowledgeable technicians, and state-of-the-art equipment have contributed to the success of meetings of all sizes, and they can make your event a success as well.
As an authorized dealer of industry-leading brands, we provide a full line of simultaneous interpretation equipment for rent and for sale, including:
Perfect for large venues and noise-sensitive environments, our fully enclosed interpreters' booths are designed to work with most sizes and venue configurations, and can accommodate two or three interpreters. Our expert technicians assemble them in the configuration that best suits your event space.
When space or time is extremely limited, our table-top booths are just the right size, easily fitting on just about any table while providing sufficient sound proofing.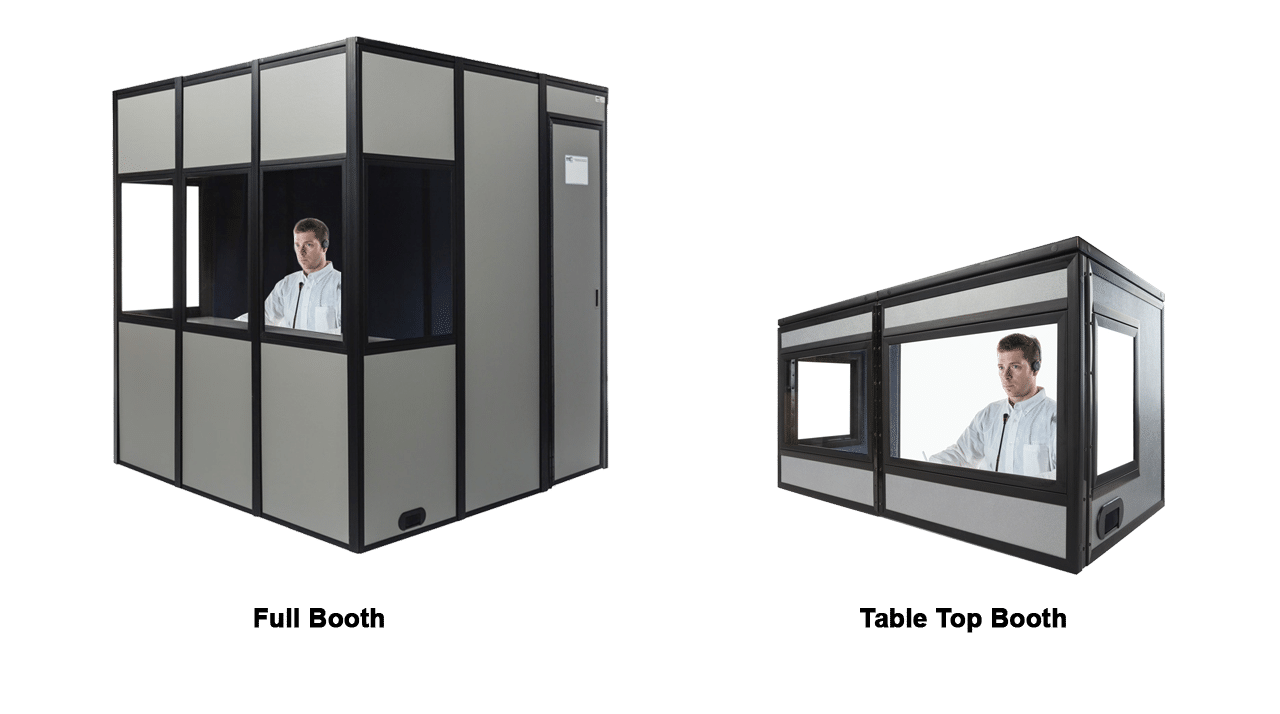 Multilingual Distribution Systems
Our IR (infrared radiation) multilingual distribution system is designed specifically for multilingual conferences. The interpretation is easily heard while being transmitted through a receiver and headset, ensuring that your message is delivered in the required language. Interpreters can choose to listen to the "floor" (what is heard over the PA system) or change listening channels to any of the languages being offered.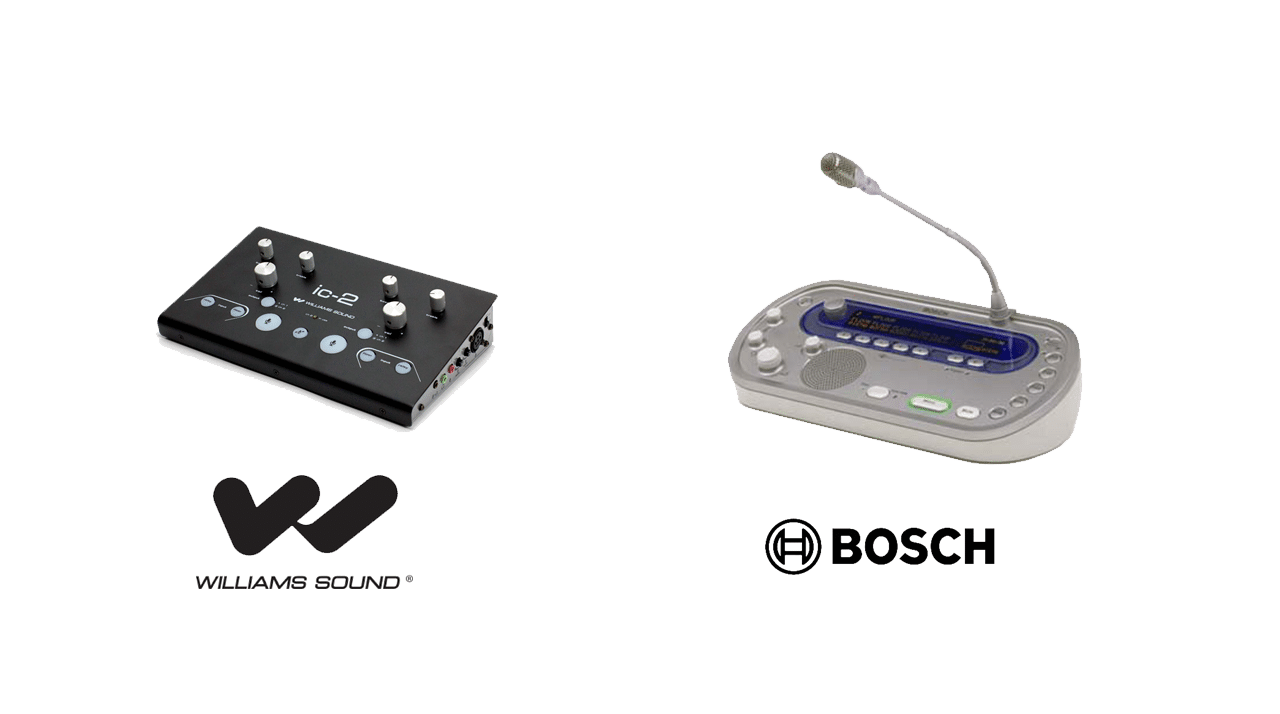 Our versatile transmitters are compatible with many common inputs, including microphones for direct voice input, feeds from a sound board, or connection to an MP3 player. They eliminate the need for loud-speakers, and volume controls provide as much or as little sound re-enforcement as needed.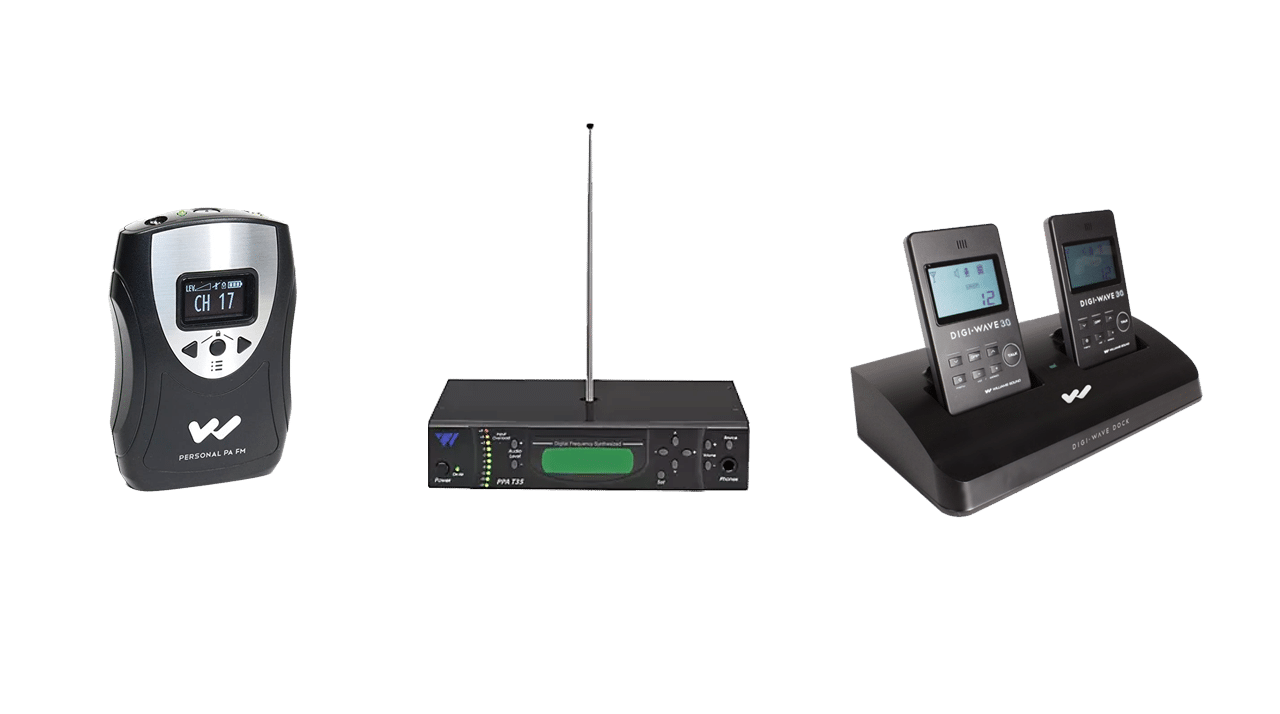 Our radio frequency (FM) and infrared (IR) receivers provide maximum sound quality and allow for up to 31 languages to be interpreted simultaneously. They can be used with portable transmitters and allow participants to individually adjust the volume without the need to take the device off. 
Ubiqus is one of the nation's largest authorized suppliers of the Digi-Wave digital communication system. When facing time or budget constraints or security concerns, Digi-Wave is a great choice for seamless simultaneous interpretation in up to 14 languages.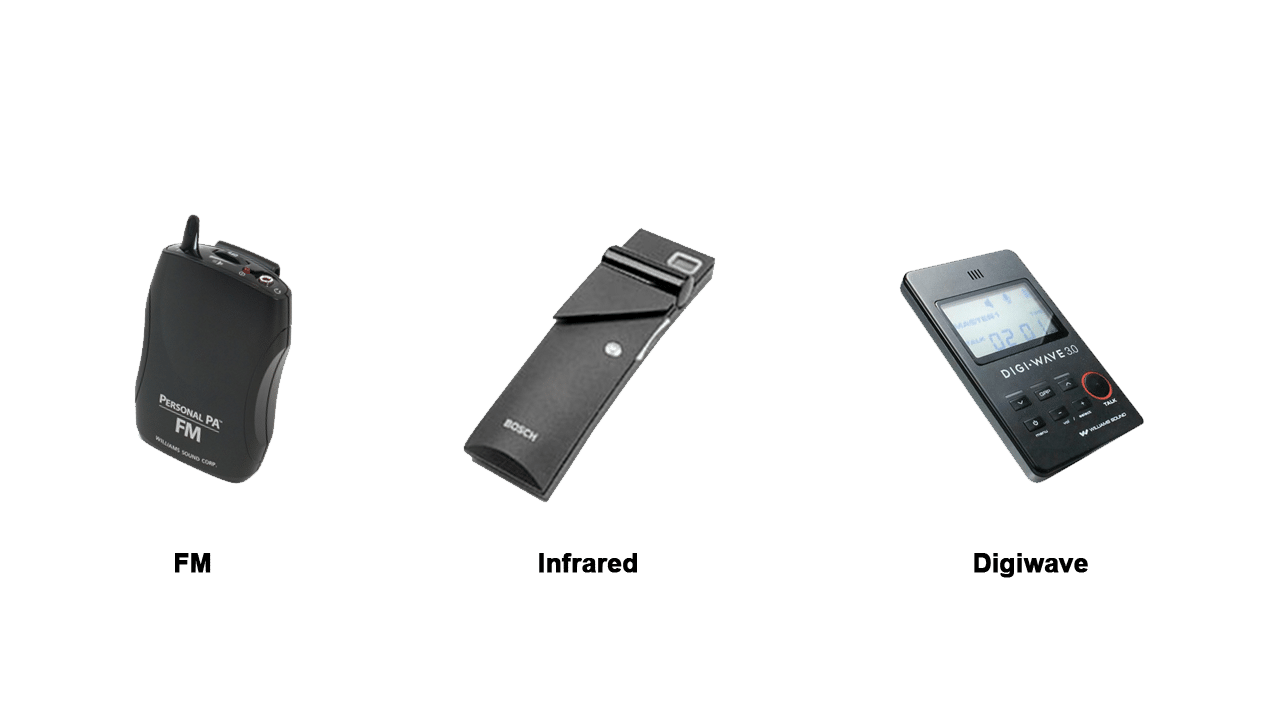 This is the ideal solution for factory tours, exhibitions and other meetings on the go. With a transmission range of up to 150 feet, it enables an undisturbed listening experience. Participants are able to individually adjust the volume on their receivers, while channels can be easily set and adjusted to maximize sound quality and to allow for interpretation of more than one language.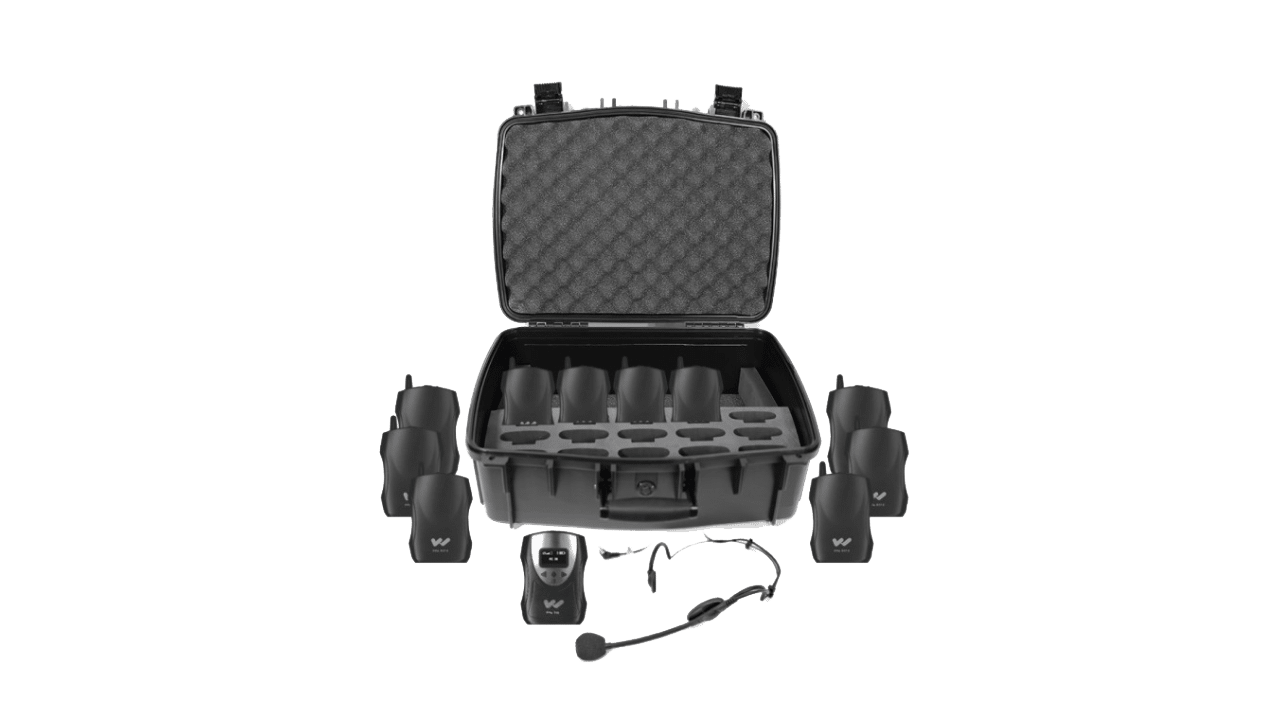 Delegate Microphone Systems
Also known as conference microphones or push-to-talk microphones, delegate microphones enable interactive discussions while maintaining order during your meeting. We carry several microphone systems, from the basic wired to the more intricate wireless push-to-talks.
Our microphones can be used in multiple event set-ups, from boardrooms to crescent rounds, and they allow easy connection to other audio systems. 
If you need interpretation equipment for your upcoming event, contact us and we'll help you find the right solutions.
Combining technology and human know-how

at Ubiqus
Our project managers arrange, manage, and provide ongoing support for everything from the cost of rentals and sales to setting up prior to the event. Our team works with you to ensure maximum functionality during your event with minimum effort on your part. We also maintain regular communication with your venue and other service providers to help manage the technical details of your event and deliver a seamless experience.
We have supported clients working in specific fields for many years.
Shall we talk about your project?
Satisfied clients who don't hesitate to
tell us so