You've invested a lot of effort in designing your communication materials. Now, you'd like to translate all of your content into English, French, Chinese, Arabic, Italian or maybe Russian – while maintaining its attractive layout and typographical consistency.
The stakes are high. Your communication materials are your brand's visual identity. You paid close attention to every last detail and you expect the translated versions to meet the same high standards. Have you used the best font for your intended audience? Will the page layout be suitable for the subsequent binding direction?
Our multilingual DTP services team can answer all of your questions.
Desktop publishing for foreign language content
Graphic design of your technical documents
Managing your project right through to delivery of ready-to-print files
Why choose Ubiqus
for your desktop publishing projects?
An expert working with your graphic designers on your multilingual DTP projects
Our experts do not aim to step on the toes of the designers who create and craft visual content. Instead, their job is to identify the creative focus through meeting the client's need to make it as relevant as possible to the target markets – wherever in the world they may be. We know that words are not always just words. They can also form striking visuals that help get your message across and reinforce your graphic identity.
A tight-knit team of DTP specialists and language specialists
As well as in-depth knowledge of their software environment, our DTP experts work closely with expert linguists and native translators. For the highest possible quality, we also offer copy editing services. These teams have created a list of orthographic and typographic rules for each language, which cover style and layout guidelines, use of typographic signs and general readability. This ensures your final material will be perfectly adapted to the culture of the country in which you publish it, while remaining consistent with your original content.
Guaranteed in-depth knowledge of desktop publishing standards in every language
Once your documents have been translated, they will need to be reformatted to accommodate the new content. This may involve finding suitable alternative fonts, for instance, or adjusting line and letter spacing so the final effect remains the same as that produced by your source document. In some cases, some of the main features of the source file may have to be changed, such as the page layout, the graphic charter or even the illustrations.
Many attributes vary from one country to another. For example, an English text translated into French or Spanish takes up around 20% more space, while Chinese, Korean, or Japanese usually take up less space. As for Arabic, the language is written and read from right to left.
Multilingual DTP services
for all your communication materials
To help your visual communication play a major role in your international development, our experts are familiar with the best settings for each format according to the language, as well as a wide range of desktop publishing software including Quark Xpress, InDesign, PageMaker, Photoshop and Illustrator. Our teams work daily on a range of different types of media that are all essential to international communication:
Coffee table books
Magazines
Booklets
Press releases and press kits
Brochures and leaflets
Advertisements
Posters
Mailings
Newsletters
Activity reports
Responses to calls for tenders
Books
Instruction booklets
Notices
Packaging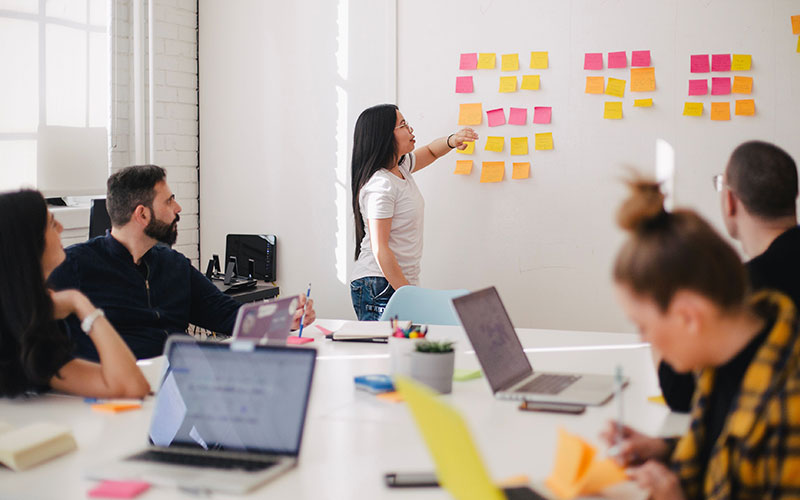 Find out more about
who we are and what we do
High-quality graphic adaptation that will
make you stand out in international markets
Graphic design project management
Our teams will take care of your project from A to Z: from analyzing your source files to preparing them for print, as well as adapting page layout, creating PDF files for proofreading, centralizing and applying corrections provided by your branches in target countries, etc. By working with Ubiqus, all you will need to do is send your files to be printed.
Typography style guide
We draw up typography guidelines as we go along for each target language, making a helpful record of rules that apply to our clients' sectors in the target countries, variances to accept and cultural graphic design practices.
Quality assurance
As well as paying attention to visual impact, our aim is that the reader takes pleasure in every word. This is what makes graphic design adaptation so complex; it is why our team works so closely with the linguists and copy editors in charge of proofreading the content.
Ubiqus USA holds ISO 9001:2015 certification and Ubiqus Canada's current certification is based on CAN/CGSB-131.10-2017, Translation Services. The Ubiqus Group is the 21st largest language service provider worldwide (2019 CSA Research index).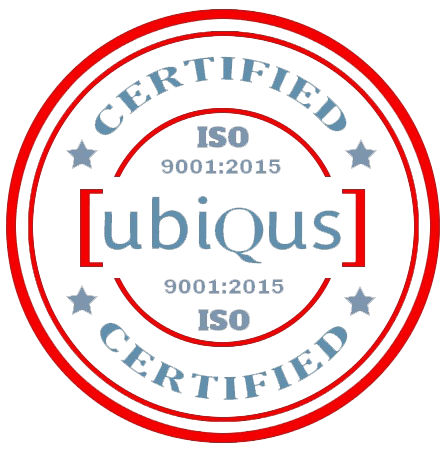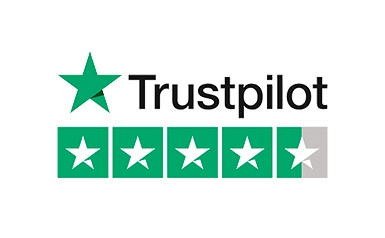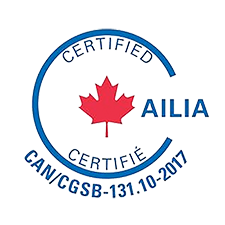 We have supported clients working in specific fields for many years.
Shall we talk about your project?
Satisfied clients who don't hesitate to
tell us so