Translate your WordPress site
with WPML
Did you know that 72% of Internet users only visit pages and sites written in their native language? If you want to market your products or services internationally, you need to translate your website.
The easiest way to translate your WordPress website is to download a plug-in that makes it easy to manage translation of content directly in the WordPress CMS. Ubiqus has partnered with WPML, a translation plug-in dedicated to WordPress, to enable you to benefit from the translation quality of Ubiqus, right from your WordPress interface.
What is
WPML for WordPress?
WPML is a plug-in that simplifies the creation of multilingual websites made with WordPress. It allows you to manage the translation of pages, blog articles, taxonomy or even personalized menus on your website.
Why use
WPML to translate your website?
WPML integration for Ubiqus allows you to translate content directly from WordPress. No more emailing or extracting content – you're managing your translation project directly from the back office of your WordPress site.
Translate your WordPress site with WPML in 6 steps
1. Install the WPML plugin
on your WordPress site.
2. Select Ubiqus as "Translation Service" in the WPML interface (see screenshot).
3. Request your unique API Token from Ubiqus by clicking here. It will allow to create a secure connection between your WP site and Ubiqus.
4. Select the elements of your website to translate as well as your translation options (language, time, etc.).
5. Validate your order.
6. Get your translations directly in your WordPress interface.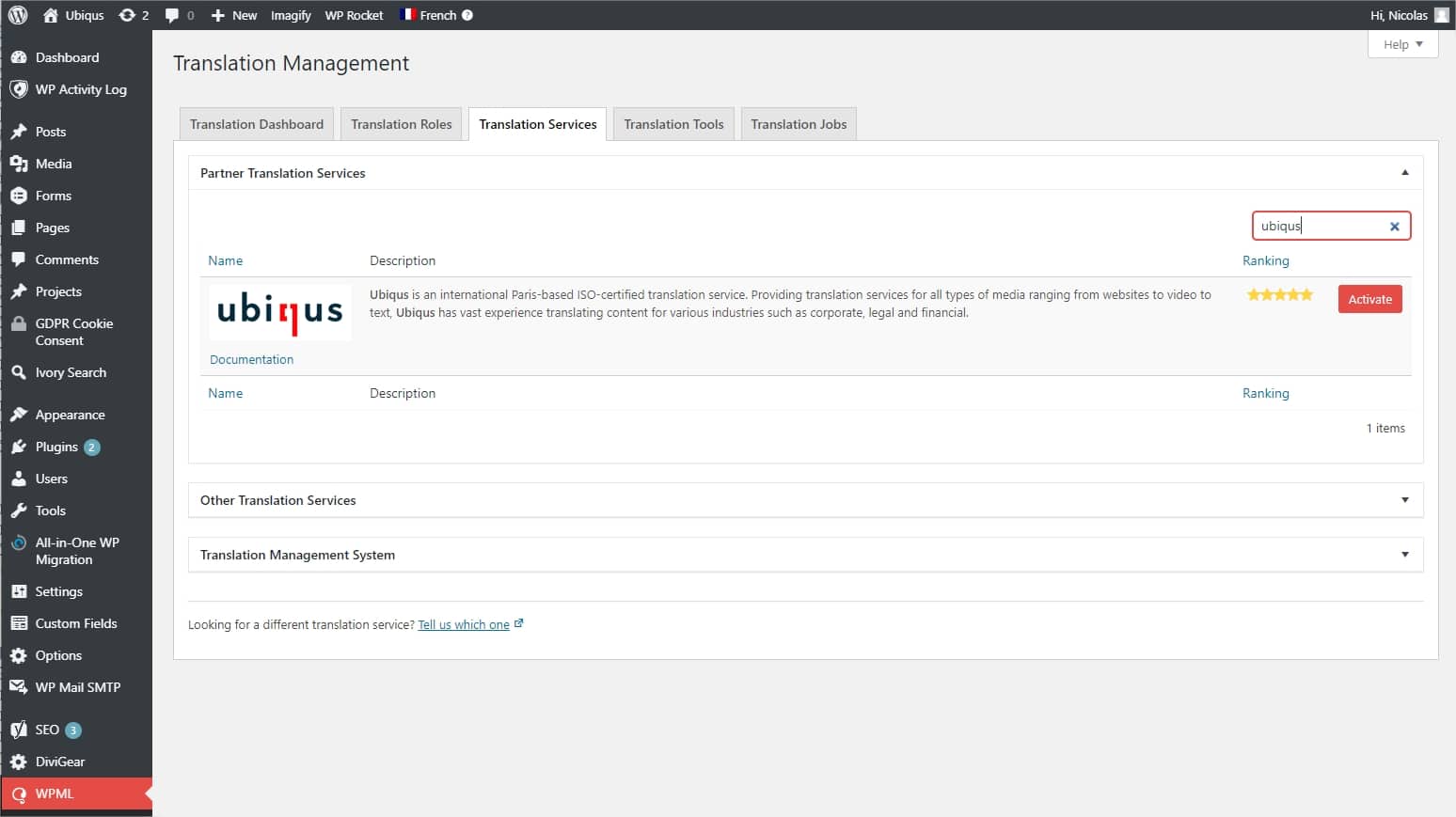 Already have
WPML installed?
As explained above, please request a valid API Token from Ubiqus to allow a secure connection between your WordPress website and us. You can also click here.
Then, just follow the steps explained in details in our WPML User Guide.
You can download it below or by clicking on the image.
More information about Ubiqus' Translation Service in WPML can be found on the WPML website.
What are the advantages of
WPML?
Thanks to the partnership between Ubiqus and WPML, you benefit from the quality of Ubiqus translation, right in your WordPress environment.
Automation of the translation process
 
WPML lets you identify content to translate (blog articles, pages, etc.), language combinations and order, all in a few clicks, directly in your WordPress interface.
SEO-optimized content
With WPML, Ubiqus translators work directly in your WordPress interface. The layout and the SEO elements of your pages are thus preserved.
Reduced translation times
By automating WPML processes, you'll work more quickly and efficiently..
You order items to translate directly into WordPress (languages, deadlines, translation instructions, etc.). The interface allows you to specify all the criteria of your order).
Ubiqus is automatically informed of your order and supports your project. The translation is done directly in your WordPress interface, keeping your pages in shape and maintaining WPML compatibility with WordPress themes and plug-ins..
Once the translation has been completed, you are informed of its availability on your WordPress site. All you have to do is put it online.
Ubiqus USA holds ISO 9001:2015 certification and Ubiqus Canada's current certification is based on CAN/CGSB-131.10-2017, Translation Services. The Ubiqus Group is the 21st largest language service provider worldwide (2019 CSA Research index).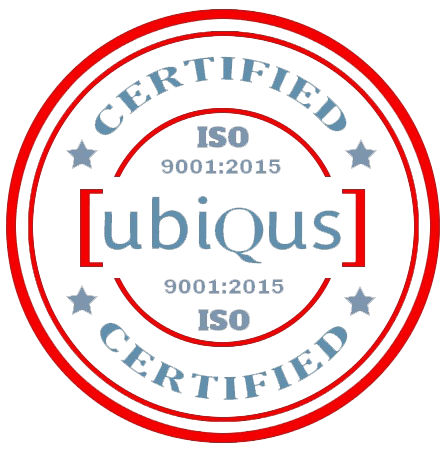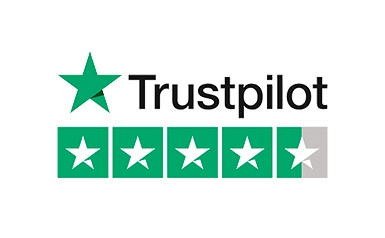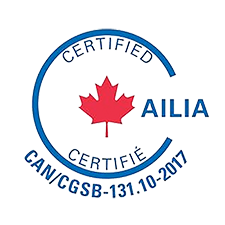 We have supported clients working in specific fields for many years.
Shall we talk about your project?
Satisfied clients who don't hesitate to
tell us so