Ubiqus has a team of fulltime staff as well as freelancers who are regularly offered work.  Our current vacancies are listed below.  If you're interested in working for Ubiqus but don't see a suitable role you can always apply online and tell us a bit more about yourself and what roles you are interested in. 
Freelance Writers
Ubiqus sends note takers to attend meetings.  We record the meetings and sometimes use freelance writers to transcribe the audio working from home.  We have a test piece of audio which we will send to each person to complete.  This will be reviewed by our editing team and feedback provided.  
We use both transcription and summary writers, so if you can quickly synthesise information into concise summaries, we would be particularly interested in speaking with you. 
Translators
We hire experienced freelance translators in 70+ language combinations to work on material including written documents, audio and video content, e.g. subtitling.  All of our translators have three years professional translation experience at minimum and should be comfortable working with translation technology tools.  You will be educated to a degree level in translation and/or be able to illustrate years of experience completing successful translation projects.  
Transcriptionists
We are currently looking to expand our roster of freelance contractors to perform the service of English Transcription.  The work is part-time and can be tailored to your schedule. 
Location: Work from home.  All duties for this position are to be performed remotely via the Internet. 
Responsibilities
Accepting audio of varying lengths and types to produce a verbatim transcript
Formatting final transcripts according to project specification; templates will be provided
Time-stamping and other document notations as required by individual projects
Ubiqus is a dynamic, forward-looking company that values its employees, respect for others, and a spirit of initiative.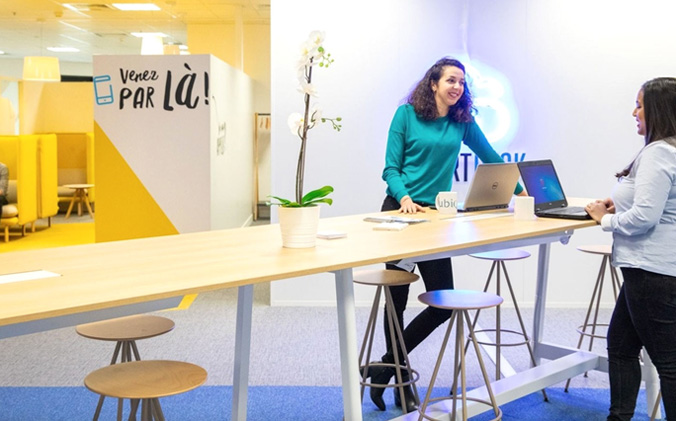 Find out more about
who we are and what we do
Expertise
& certifications
Shall we talk about your project?
Satisfied clients who don't hesitate to tell us so