Legal content falls within a regulatory framework and it is essential that its translation also comply with the respective framework of the country where it will apply.
Our professional translators of legal documents have in-depth specialist knowledge of the field of law. They can guarantee a perfect understanding of the issues you face, and know how to navigate your regulatory environment.
Our expertise:
Translation solutions specifically designed

for the legal sector
Whether you belong to a legal department or a law firm, you need a responsive partner who can provide a translation that is in compliance, even in a very short time frame.
Translation of legal documents
Transcripts of legal proceedings
Translation technologies for the legal sector
Legal translators specialized in your field
Ubiqus has created a translation department dedicated to legal sector professionals. This allows us to work in many areas: business law, financial law or stock market law, international law or administrative law.
Our translators are experts with the language and legal skills required to provide you with excellent legal translation services.
What types of legal documents do we translate?
Certificates of incorporation
Court decisions
Standards
Statutes
Contracts
Minutes
Shareholder agreements
Calls for tender
Incorporation of companies
Official reports
Agreements
Purchase/disposal contracts
Conventions
Patents
We routinely provide transcription for civil and family court hearings, administrative hearings, depositions, interviews and covert and wiretap recordings. Our transcriptionists have extensive experience in legal transcription and are bound by non-disclosure agreements.
What are the benefits of using Ubiqus for your legal transcripts?
Transcriptionists are professionally qualified to provide certified documents
They are listed in the directory of experts published by the courts with which they work
Foreign language transcription is available when a legal matter involves multilingual parties
As a specialist agency, we always work with legal experts from official lists.
Using technology to translate your legal content
Need a quick translation that's still professional? Ubiqus has developed U-Translate: a secure online translation solution. Thanks to its specialized legal engine, you can benefit from Ubiqus's linguistic expertise online 24/7.
What are the advantages of a translation tool like U-Translate?
Online translation in a 100% secure environment
Legal specialization
Documents reviewed and proofread by a professional translator, via the online platform
Because
legal content
can contain sensitive information,
data security and confidentiality
are the cornerstones of all our processes, at all stages of the translation project workflow.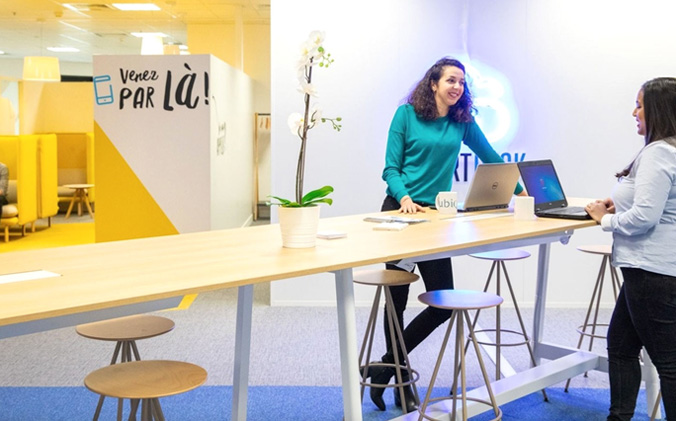 Processes that prioritize
confidentiality and speed
Discover how our teams, processes and technologies work in synergy to offer you an excellent service.
Processes built on confidentiality
Because legal content can contain sensitive information, data security and confidentiality are the cornerstones of all our processes, at all stages of the translation project workflow.
We provide you with a personalized and secure extranet space to make your requests
Our teams work with absolute respect for the confidentiality of your data
Our IT system is based in New-York and meets North American security standards
Responsiveness is our watchword
We know that your sector requires fast action, and that you may have to work to extremely tight deadlines. This is why we provide you with a dedicated team who have an insight into your company, understand your specific needs, and know which translators are qualified to work on your project.
Our translation offices around the world enable us to respond very quickly to all your requests for legal translation services.
Technological expertise to increase efficiency
For optimal efficiency, fast turnaround times and consistent content, our R&D labs offer a wide range of technological tools. Find out how technology can make you more efficient:
Ubiqus for Relativity: the linguistic expertise of Ubiqus integrated into Relativity
Automatic Speech Recognition (ASR)
Ubiqus USA holds ISO 9001:2015 certification and Ubiqus Canada's current certification is based on CAN/CGSB-131.10-2017, Translation Services. The Ubiqus Group is the 21st largest language service provider worldwide (2019 CSA Research index).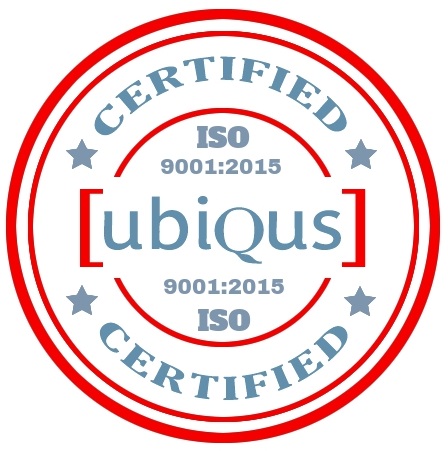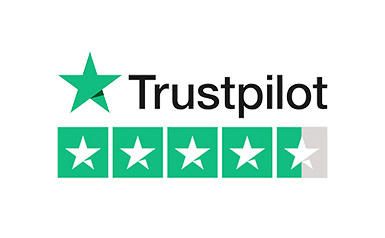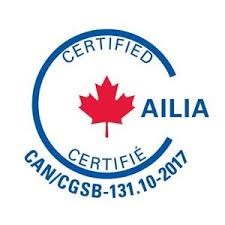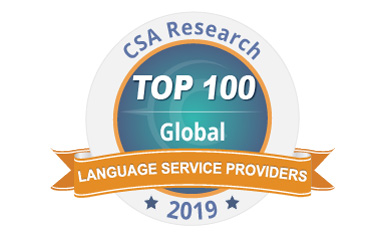 Shall we talk about your project?
Satisfied clients who don't hesitate to
tell us so