Do you work for a governmental agency at the federal, state, provincial or local level? Do you have strict specifications to follow for translation and transcription projects? If, in addition to having a transcriptionist or translator available, it is important for you to have reports and documents translated to deadline to be able manage a contract with absolute efficiency, we can help. We offer:
Multilingual solutions specially adapted to the public sector
A production process that guarantees both quality and respect for deadlines
The latest developments in language technology
Solutions tailored to public services:

written and spoken communication in every language
As a public sector buyer or manager, you have specific requirements. As well as providing you with the services you need, we can also offer the necessary support and advice, at all stages of your project. This constitutes an essential part of the quality standard we adhere to – ISO 9001:2015 and CGSB-131.10-2017
certifications
.
Ubiqus is now able to offer these services to the U.S. government through our General Services Administration (GSA) contracts. Under these contracts, our rates for federal agencies are pre-negotiated and guaranteed to be below our deepest discounted rates for commercial clients.
#GS03F064AA for Transcription Services
#GS10F056AA for Translation Services
Let us produce your documents for you
Obtain transcripts and meeting summaries that can be used directly with:
6 levels of document processing available
A transcriptionist to work on-site or from recordings
Price discounts according to the deadline you specify
What types of public sector meetings can we provide transcriptionists for?
Our transcriptionists cover all types of public sector meetings, including:
Meetings (departmental, general, plenary)
Board meetings
Committees, councils, panels and other regulatory, technical and scientific bodies
Interviews, seminars, workshops
Trust the experts with your translations
To ensure that your content maintains the same level of quality as it passes from one language to another, you can count on:
Quality translations by native speakers of the target language
The skills and knowledge of experts in your field
The responsiveness of an internationally renowned company
Which types of public sector documents do we translate?
Our translators work on all types of written documents used in the public sector, such as:
Reports
Training materials
Minutes
Facilitating discussions: our interpreters are here to help
A successful meeting requires a good understanding of what the different participants are saying. This understanding is only possible by bringing together 3 key elements:
Native language interpreters
Interpreters who are familiar with the subject under discussion
A flawless technical set-up
What type of public sector meetings can our interpreters assist you with?
Our interpreters are assigned to your meeting according to what is being discussed and the format of the event. They attend:
Symposia
Conferences
Informal meetings
Whether you need transcription, translation or interpretation services,
Ubiqus
can provide you with a team of experienced professionals who will know how to resolve any issues you might be facing in the best way possible, whether these are related to
a verbal exchange or a written document.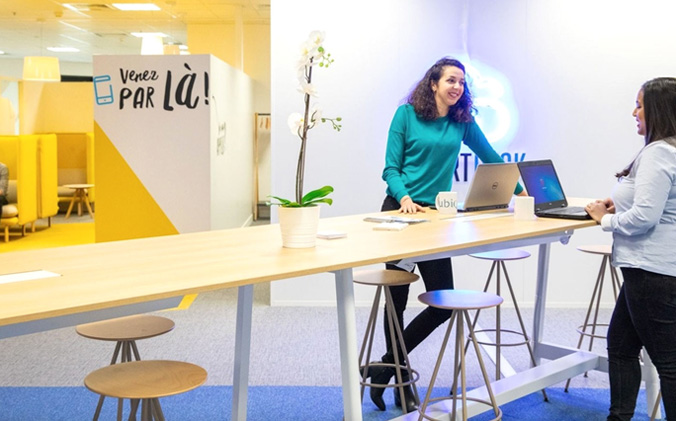 Specialized
processes

and methodology
Do you need a company with the firepower to cover every one of your requests while also being as flexible and personal as a small family business? Our company can offer you both of these advantages, making us more than a partner: we are your ally every step of the way.
We have chosen to work with local and expert teams. Our network of transcriptionists and translators benefit from training as soon as they begin working with the company to ensure they offer consistently high-quality work. Our guiding principle is to assign them to projects that match their profile. This guarantees two things:
They always have a deep understanding of the projects they work on
You obtain top-quality documents
A tried and tested process
From initial request through to delivery, our methodology ensures your project runs smoothly and results in the flawless quality you expect. Each link in the chain is dedicated to bringing you the best of Ubiqus's quality and security:
The sales department ensures a quick response to your requests
The production department works to meet your specific needs
The quality department makes sure your documents are of consistently high quality
Technology harnessed to meet your specific needs
For many years, Ubiqus has invested in its R&D department so that you can benefit today from the latest advances in language research:
An extranet available 24/7
ASR (Automatic Speech Recognition)
NMT (Neural Machine Translation)
Ubiqus USA holds ISO 9001:2015 certification and Ubiqus Canada's current certification is based on CAN/CGSB-131.10-2017, Translation Services. The Ubiqus Group is the 21st largest language service provider worldwide (2019 CSA Research index).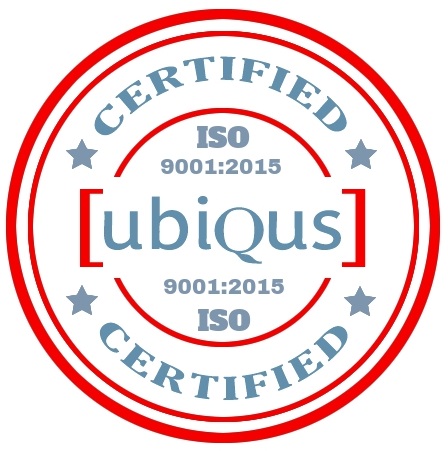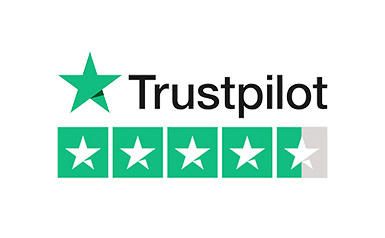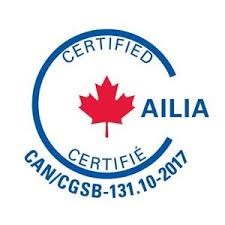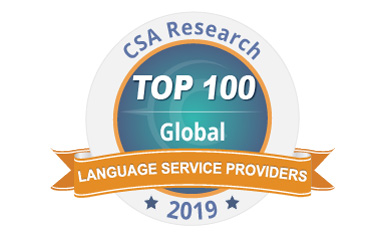 Shall we talk about your project?
Satisfied clients who don't hesitate to
tell us so