Neural Machine Translation
(NMT)
What is
Neural Machine Translation?
Neural Machine Translation (NMT) is a technology based on artificial networks of neurons. It has made considerable advances in recent years thanks to artificial intelligence and can now serve as a basis for certain professional translations.
With NMT, millions of pieces of information can be translated in real time, with a level of accuracy and reliability that is currently similar to that of a human being. In our daily lives, we are already familiar with automatic translation software such as Google Translate, but artificial intelligence is a game changer.
Today, the machine – like the human brain – is capable of producing a reliable translation as well as learning a language, and is therefore constantly improving the quality of the translated material. To improve the performance of the machine, it is "trained" by human translators. In practical terms, this means feeding the machine a very large volume of quality data (words, segments of sentences, and texts already translated) in order to improve the reliability and sophistication of the results.
A machine can also be trained to meet the specific needs of a sector (legal translation, medical translation, etc.) or a customer's area of activity, which will have its own vocabulary.
In just a few years, the Ubiqus Group has become a major player in the creation of neural translation engines that are specialized to the nuances of a particular industry or adapted to a client's unique terminology.
Since the emergence of neural networks in 2016, the Ubiqus Group has developed its own automatic translation engines.
How are they different?
Our engines are specialized to meet the strict standards of the most intransigent of quality controllers, our translators.
The strengths
of Ubiqus' neural translation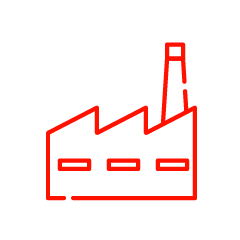 Sector-specific engines
All our engines are trained to meet the specific needs of law, medicine, finance and other sectors.
Customizable engines
We use your bilingual data to create customized engines that are specific to you.
Grammatical context
Our engines take into account the context of the document to provide a grammatically correct translation.
Added preferred terminology
The client can customize their translation by adding their own terminology preferences.
Applications for
neural machine translation at Ubiqus?
Ubiqus Group has integrated its neural translation solutions into several applications.
U-Translate, machine translation platform
The subscription plan solution that allows the translation of raw texts and Word or PowerPoint documents while retaining the original layout
Machine translation in your CAT tool or TMS
This tool allows business and agency translation professionals to benefit from the excellence of our neural engines.
Translation API
This standardized solution allows your application to be directly connected to our neural translation engines.
Combining technology and human translation

with Ubiqus
If human translation and machine translation have been poles apart for a long time, they must now work together.
To guarantee high quality translations, machine translated content must be adapted and re-read by a professional translator.  This quality control, adjustment and correction step is called post-editing.  The aim is to make the final content understandable and easy to read.
The sectors using

our technologies
Learn more about our technological solutions for your industry.
Finance
• Standard translation
• Automatic online translation
• Minutes and summaries
Medical
• Specialized translation
• Medical transcription
• Online medical translation
Lifestyle
• Subtitling of your promotional videos
• Adaptation of your packaging
• Translation of your e-commerce site
IT & media
• Automatic online translation
• Translation API and connectors
• Video content localization
• Optimized web translation
Legal
• Legal translation
• Sworn translation
• Online legal translation
Public Sector
• Minute-taking and summaries
• Translation
• Interpreting
Industry
• Technical translation
• Compliance with your industry standards
• Minutes and meeting summaries
Aerospace
• Technical translation
• Interpreting
• Writing minutes and meeting summaries
Luxury
• Translation and proofreading
• Graphic design
• Copy editing
Shall we talk about your project?
Satisfied clients who don't hesitate to
tell us so