Industry leading solutions for
your interpretation needs
When you have experienced technicians but need additional or supplementary equipment, dry hire with Ubiqus is the solution. We offer state of the art, well maintained, PAT tested equipment including:
Interpretation equipment
AV equipment
Plasma screens
PA Systems
Tour Guides
Why Choose Ubiqus Dry Hire?
Our experienced and knowledgeable technicians can help advise on the best technical solutions.
Easy pick up/drop off at our London warehouse or
Choose delivery and pick up at a date and time of your choice
All equipment prepped to the highest standards, tested before leaving the warehouse and regularly serviced.
Ensure your conference runs smoothly with high quality Bosch microphones and top of the line audio visual supplies from Ubiqus.  Ubiqus owns 32 ISO:9001 complaint booths, 2,000 headsets and infrared equipment.
Our state of the art

simultaneous interpretation equipment
interpretation booths
Portable soundproof booths
Plenty of work space
Comfortable & professional environment
Quickly & easily assembled by our professional technicians
Ubiqus UK owns more than 30 simultaneous interpretation booths for 2, 3 or 4 interpreters. Conforming to ISO 4043 standards, our booths support the skilled work of professional simultaneous interpreters and are approved by EU and UK Government agencies. The booths can be configured to accommodate two, three or four interpreters and are suitable for all types of venues.
External Interpretation Booth Dimensions
2 Person: 1.75 x 1.75 x 2.28m
3 Person: 2.55 x 1.75 x 2.28m
4 Person: 3.35 x 1.75 x 2.28m
Soundproof interpretation booth
Facilities
The interpretation booth door can be positioned at the rear or the side.
Fully equipped with an extract ventilation system.
A full width worktop for documents, interpreters' desks and lighting units.
Cable outlets at the base of the side walls.
headsets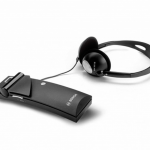 Attractive & Ergonomic Design
Easy Channel Selection
Superior Audio Quality
System Integration
Our digital infra-red headsets and receivers allow your delegates to follow all the proceedings in their own languages. With comfortable headsets and greater intelligibility provided by superior audio quality, delegates can maintain concentration more easily throughout long interpreting sessions.
Ubiqus UK has more than 2,000 simultaneous interpretation receivers and headsets at your disposal.
tour guides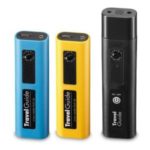 Our Tour Guide equipment is lightweight and portable. Tour Guide Systems consist of microphones and headsets in their own compact carry case with integrated battery charger or spare batteries depending on the model.
The tour guide systems that we provide can be easily operated without any previous knowledge or experience of the equipment.
Trustworthy brands: Sennheiser & Meder Tour guide systems
Lightweight & Comfortable to wear
Long Battery Life
Carry cases delivered anywhere in the UK
meetings abroad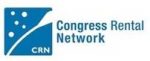 Ubiqus is a member of the international Congress Rental Network (CRN) an alliance of interpreting equipment providers who can help you organise a meeting anywhere around the world using the same high quality Bosch equipment.
Ubiqus is the the sole UK representative of this global organisation called Congress Rental Network (CRN).
It caters for any event where A/V equipment and support personnel are required. So, it does not matter if you are dealing with thousands of delegates from all corners of the world or just a handful of representatives in a single meeting room. CRN can supply exactly the solution you need.
All CRN members are dedicated to maintaining such high levels of service that the CRN is recognised as the industry benchmark around the world.
As a result, reliability is built into everything we do. Truly reliable service meets your expectations of confidentiality; it answers your questions about the complexities of language interpreting and ensures that everything runs smoothly on the day. Our clients trust us unreservedly to provide them with the interpreting service that fits their needs.
Event industry leading


audio visual equipment
wireless conference microphones
The DICENTIS WIRELESS Conference System uses standard Wi-Fi and smart wireless management to ensure interference-free and highly flexible wireless conferencing.
Play the video now:
The Dicentis Wireless product range allows:
Standard Wi-Fi technology for co-existence with other Wi-Fi networks
Smart wireless management to ensure interference-free wireless conferencing
Touch-screen Wireless Devices with built-in Near Field Communication (NFC) reader and possibility for company logo upload
True wireless connectivity for easy control and redundancy
OMNEO-ready for future expansion with the DCN multimedia system
wired conference microphones
Ubiqus can hire or supply the complete range of Bosch WIRED conference microphone systems which includes:
The NEW DCN Multimedia Conference System

The DCN Discussion microphone system
The DCN Concentus microphone system
The CCS 900 Ultro microphone system
The CCS 1000D Digital Discussion system
push to talk microphones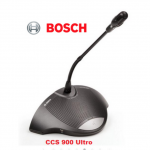 ✓ Up-to-date Bosch conference microphone systems
✓ Versatile & Convenient
✓ Compact & Reliable
✓ Quickly & Easily assembled by our professional technicians
Ubiqus have the most professional microphone systems available:
Push to Talk Microphones are essential for simultaneous interpreting (after all, the interpreters in their soundproof glass booths have to be able to hear the delegates speaking!).
But the right type of microphones also provide extra functionality, giving you options that are tailored to your meeting. Choose from:
A choice of talk modes, including voice-activated and chairman controlled
Voting options
Delegate database and attendance registration
Message display
Camera control
Ubiqus can supply either wired or wireless microphones depending on the need and the environment.
pa systems
We can provide a bespoke public address system tailored to your event from basic loudspeakers on stands to more complex multi-zone areas.
They can be used used for public address and sound reinforcement for indoor and outdoor events of all sizes.   Whether it's a small single speaker system or a large permanent fixture, Ubiqus can help you plan and deliver the best result for your event.  Simple systems can be supplied on a collect and return basis or we can transport the equipment and set the system up for you. More complex systems can be designed and hired with an engineer to operate.
Language combinations to
meet all your needs
Ubiqus interpreters guarantee the smooth running of your event. They are selected according to the language to be translated, but also according to the subject matter.
We interpret from and into the following languages:
Western European and Scandinavian languages
Danish
Dutch
English
Finnish
Flemish
French
German
Icelandic
Luxembourgish
Norwegian
Swedish
Oriental languages
Arabic
Armenian
Hebrew
Hindi
Indonesian
Iraqi Arabic
Japanese
Korean
Malay
Simplified Chinese
Thai
Traditional Chinese
Vietnamese
Central and Southern European languages
Basque
Catalan
Czech
Greek
Hungarian
Italian
Maltese
Polish
Portuguese
Slovak
Slovenian
Spanish
Eastern European and Eurasian languages
Bulgarian
Croatian
Estonian
Georgian
Kurdish
Latvian
Lithuanian
Romanian
Russian
Serbian
Turkish
Ukrainian
Ubiqus is ISO 9001:2015 certified and is one of the top five largest European language service providers (2019 Common Sense Advisory report).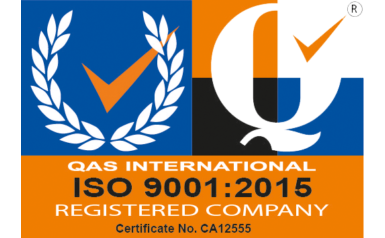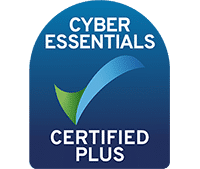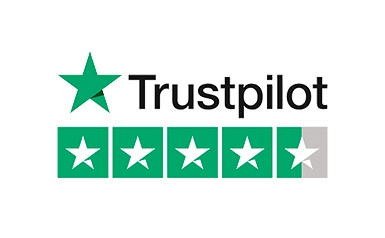 We have supported clients working in specific fields for many years.
Finance
• Standard translation
• Automatic online translation
• Minutes and summaries
Employee Relations
• Disciplinary and Grievance Meetings
• Appeal Hearings
• Minutes and Summaries
Technology
• Automatic online translation
• Translation API and connectors
• Video content localization
• Optimized web translation
Public Sector
• Minute-taking and summaries
• Translation
• Interpreting
Legal
• Legal translation
• Sworn translation
• Online legal translation
Lifestyle
• Subtitling of your promotional videos
• Adaptation of your packaging
• Translation of your e-commerce site
Medical
• Specialized translation
• Medical transcription
• Online medical translation
Industry
• Technical translation
• Compliance with your industry standards
• Minutes and meeting summaries
Luxury
• Translation and proofreading
• Graphic design
• Copy editing
Aerospace
• Technical translation
• Interpreting
• Writing minutes and meeting summaries
Shall we talk about your project?
Satisfied clients who don't hesitate to tell us so