Report and
summary writing
Minutes provide a written record of exchanges, structure ideas and give a report of decisions. Writing minutes or a summary of a meeting requires a real understanding of what is being said, as well as total concentration on the task of note-taking, which is rarely compatible with participating in the discussion. Also, to be effective, minutes and summaries must be circulated without delay after your event or meeting. So what if we were to do the writing for you? Outsource report and summary writing and discover the services Ubiqus can offer:
Minutes or a summary that can be used immediately
A deadline to suit you
A writer working on site or from recordings
Why choose Ubiqus for
report and summary writing?
We offer a range of services so that the document you receive meets all your requirements in terms of volume and style. Depending on what you need, we'll guide you towards:
A full transcript
Minutes: exhaustive or revised
A summary: standard, brief or a simple note
A very concise, "newsflash style" document for instant circulation
Are you looking for an on-site notetaker or someone to type up printed text in a digital format? Don't hesitate to contact us: the Ubiqus writing services team can help.
We work on site or from your recordings
Our writers are able to produce minutes and summaries, however your meeting is organized:
The writer travels to the premises where the meeting is being held. They attend the entire meeting, make an outline draft (in particular to facilitate the attribution of comments to the correct speaker at the correct time), and then write up the document
The writer works from your recordings. Our writers produce the document you require whether you have made the recording with your own equipment or the equipment we provide you with (a professional recording device suitable for meetings)
Deadlines to suit your needs
At Ubiqus, we know that the delivery deadline for your document is a key factor in the organization of your meeting. This is why we adapt to your needs by offering you several deadline options:
Real-time: raw notes are ready within minutes of the end of the meeting. This high-level exercise is carried out by our best writers to offer you unrivalled responsiveness
Next day: documents or edited notes are delivered the day after your meeting or event, regardless of the service chosen
Other deadline: the document is delivered to you a few days after the meeting, in accordance with a deadline agreed together
When do you need to use Ubiqus
report and summary writing?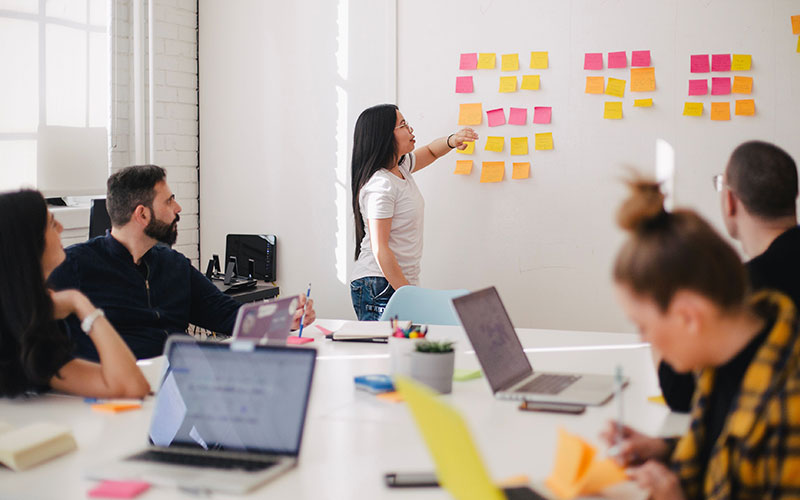 Bearing in mind that the majority of what is expressed verbally is forgotten within hours, we can legitimately conclude that minutes or a summary should be produced of all events and meetings!
The time you spend in meetings must not be time wasted: it is therefore important to be able to remember the content of discussions and capitalize on it in subsequent meetings
The time invested in preparing an event (a seminar, congress, press conference, etc.) justifies converting the content into a written document so you can keep the event alive after the day, by circulating the minutes or summary to your attendees, to the press, or publishing it on your website
What different types of
summaries are available?
Exhaustive summaries capture everything
All of the information regarding an event is included in an exhaustive summary. The writer adapts the vocabulary, grammar and punctuation to turn spoken language into a well-written document that reads as if the speaker(s) wrote it.
Revised and standard summaries capture some – but not all – information presented
Revised reports present all the information provided but in the most concise text possible. Standard summaries are even more succinct, covering only the most pertinent information and eliminating asides and digressions.
Executive summaries capture the highlights only
Executive summaries are similar to meeting minutes. They only capture the highlights of the event and relevant action items. Everything else is eliminated.
Find out more about
who we are and what we do
Professional writers
We have a team of writers with an average of 9 years' experience:
Writers available throughout the US
Writers with degrees from top universities and who are full-time Ubiqus employees
Neutrality, confidentiality and discretion of our employees working on site
Our writers are neutral and impartial
Actively listening throughout your meeting, Ubiqus writers nevertheless maintain complete discretion. They are neutral and impartial, both in their behavior and in the writing of your document.
Documents in multiple languages
Although we write mainly in English, our writers regularly carry out assignments in other languages. Depending on what the client has requested, our writers can create documents in English, another language or both. We can also take care of translating your document into other languages if necessary.
ISO 9001:2015 certification
With the satisfaction of our clients in mind, and constantly seeking to improve quality, we started the process to obtain ISO 9001:2015 certification for our services in 2017. Involving all the company's departments, obtaining certification is a long-term process. It is granted exclusively to companies that demonstrate effective and documented service quality protocols applied to continuous improvement and customer communication.
Ubiqus USA holds ISO 9001:2015 certification and Ubiqus Canada's current certification is based on CAN/CGSB-131.10-2017, Translation Services. The Ubiqus Group is the 21st largest language service provider worldwide (2019 CSA Research index).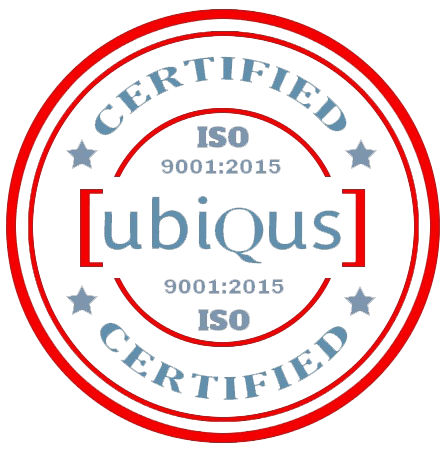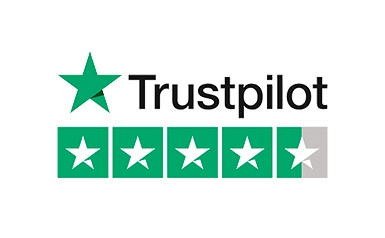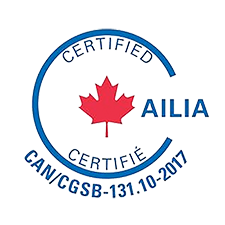 We have supported clients working in specific fields for many years.
Shall we talk about your project?
Satisfied clients who don't hesitate to
tell us so